Dr.
Jeffrey
Kotyk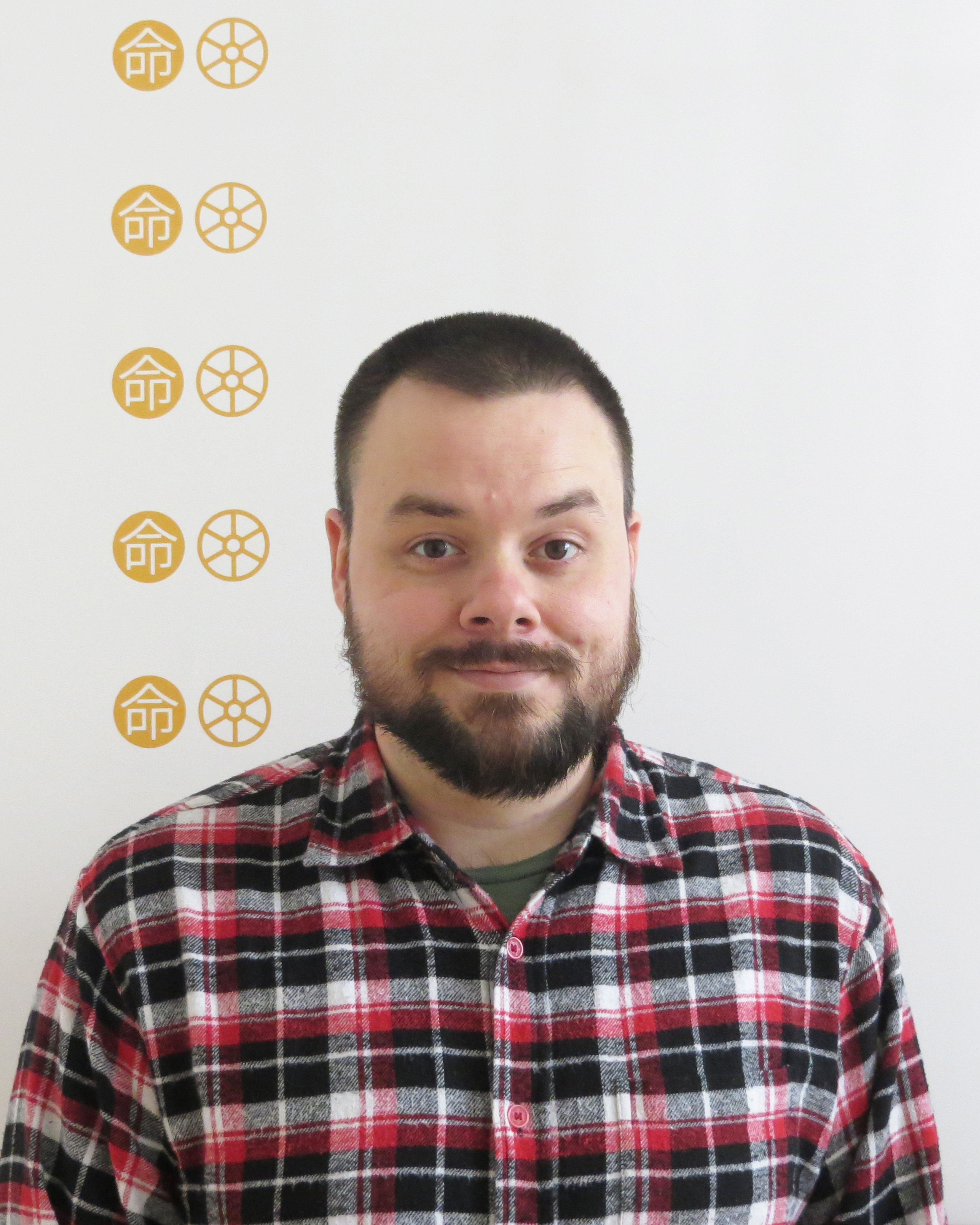 Internationales Kolleg für Geisteswissenschaftliche Forschung "Schicksal, Freiheit und Prognose. Bewältigungsstrategien in Ostasien und Europa"
Hartmannstr. 14
91052 Erlangen
IKGF Visiting Fellow January 2018 – June 2018
(Last change of profile by end of stay)
IKGF Research Project:
The Evolution of Chinese Horoscopy from the Tang to the Ming
Curriculum Vitae
Jeffrey Kotyk (Canadian) received his BA in Asian Studies from the University of Alberta (2009), before moving to Japan where he received his MA in Buddhist Studies from Komazawa University (2011). His MA thesis concerned Buddhist ethics during the Tang Dynasty in China. His PhD dissertation project, titled "Buddhist Astrology and Astral Magic in the Tang Dynasty", explored the introduction of Indian and Iranian astrology into China, and the subsequent Buddhist practice and development of these systems. He was awarded his PhD from Leiden University (2017). His publications to date have dealt with Buddhist and Daoist astrology in medieval East Asia (China and Japan). He is presently examining manuals of Chinese horoscopy from the Ming Dynasty.
Selected Publications
Articles
| | |
| --- | --- |
| | "Japanese Buddhist Astrology and Astral Magic", in: Japanese Journal of Religious Studies (forthcoming). |
| | "Tejaprabhā", in: Brill's Encyclopedia of Buddhism, Vol. II (forthcoming). |
| | "Yixing 一行", in: Brill's Encyclopedia of Buddhism, Vol. II (forthcoming). |
| 2017 | "Can Monks Practice Astrology? Astrology and the Vinaya in China", in: Rules of Engagement: Medieval Traditions of Buddhist Monastic Regulation, ed. by Susan Andrews, Jinhua Chen and Cuilan Liu, Hamburg: Hamburg University Press, pp. 503-517. |
| 2017 | "Astrological Iconography of Planetary Deities in Tang China: Near Eastern and Indian Icons in Chinese Buddhism", in: Journal of Chinese Buddhist Studies 30, pp. 33-88. |
| 2017 | "Iranian Elements in Late-Tang Buddhist Astrology", in: Asia Major 30/1, pp. 25-58. |
| 2016 | "Kanjiken no bungaku ni okeru saihō-senseijutsu no yōso: tōzai bunka kōryū ni okeru Bukkyō no yakuwari" 漢字圏の文学における西方占星術の要素:東西文化交流における仏教の役割 [Elements of Occidental Astrology in Literature of the Sinosphere: a Role of Buddhism in Eurasian Cultural Exchange]", in: Bukkyō bungaku kenkyū 佛教文學研究 19, pp. 85-110. |
---