Dr.
Maria
Khayutina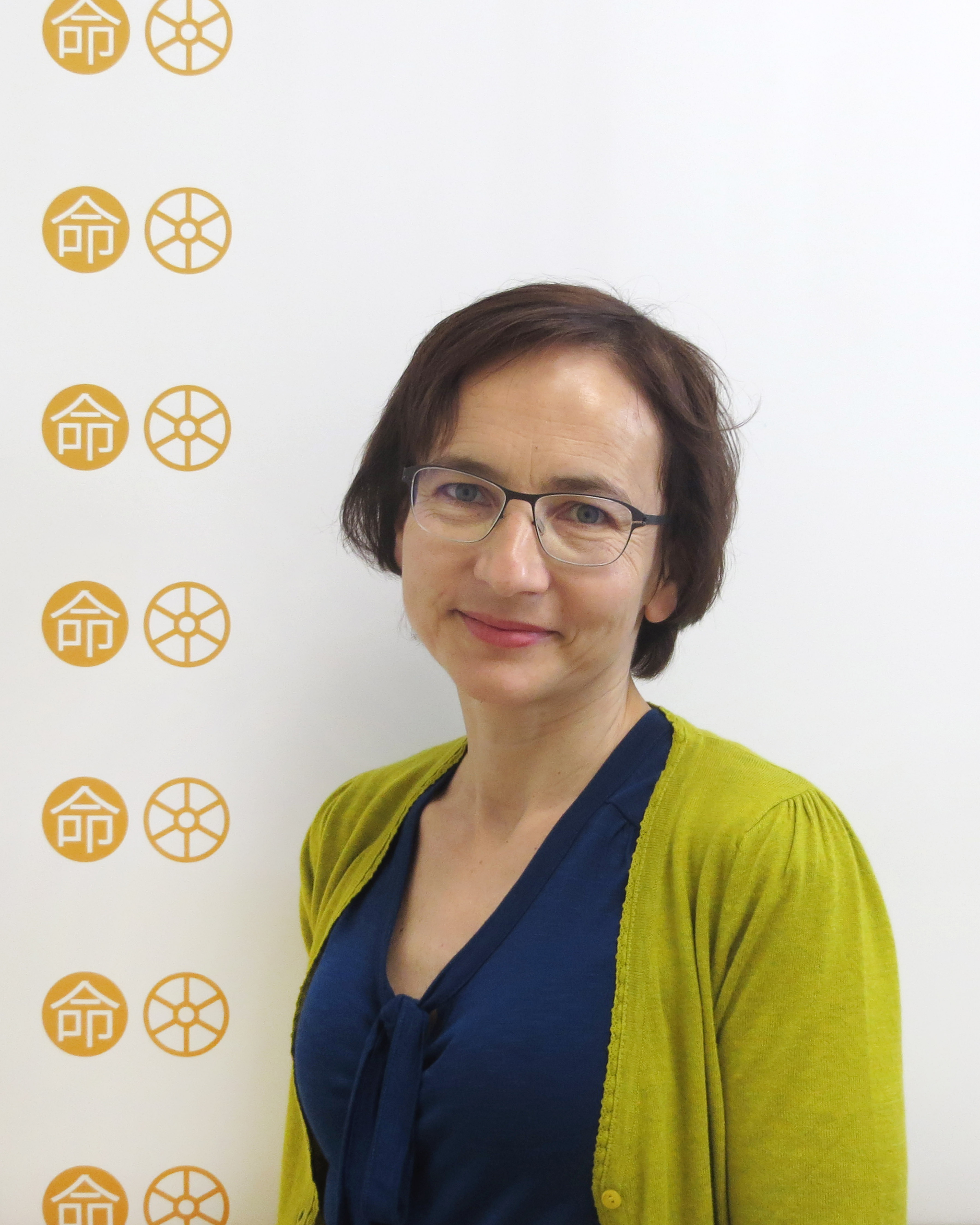 Internationales Kolleg für Geisteswissenschaftliche Forschung "Schicksal, Freiheit und Prognose. Bewältigungsstrategien in Ostasien und Europa"
Hartmannstr. 14
91052 Erlangen
IKGF Visiting Fellow May 2018 – April 2019
IKGF Research Projects:
The Spread and Social Significance of Scapulimancy in Early China during the Western Zhou period (ca. mid-11th-early 8th cc. BCE)
Curriculum Vitae
After studying General History with a focus on the History of Ancient China at the Moscow State University, I was awarded a DPhil. by the Institute of Oriental Studies of the Russian Academy of Sciences in 1999. Since my first visit to Germany as a fellow of the Alexander-von-Humboldt-Foundation in 2001, I have conducted several research projects and served in various capacities at the Ruhr-University of Bochum and the Ludwig-Maximilians-University of Munich. As an historian, I work with all categories of available sources, including transmitted literature, excavated texts and archaeology. I focus on the history and culture of Early China, especially during the Western Zhou period (11-8 cc. BCE). My research interests include early polity formation, agency in the production of social and political structures, historical geography, memory culture and the history of concepts. Early Chinese epigraphy, mostly represented by inscriptions on ritual bronze vessels and bells, are my specific focus. My habilitation thesis, Kinship, Marriage and Politics in Early China (13-8 c. BCE) in the Light of Ritual Bronze Inscriptions, submitted to the Faculty of Cultural Studies of the Ludwig-Maximilians-University of Munich in 2017, relies on inscriptions as primary sources for social and political history and the history of concepts during periods that are only scarcely illuminated in the transmitted historiography.
Selected Publications
Books edited
| | |
| --- | --- |
| 2013 | Qin - The Eternal Emperor and his Terracotta Army. Zurich: Neue Züricher Zeitung Libro. |
Book Chapters and Articles
| | |
| --- | --- |
| 2017 | "The 'Bi shi' 粊誓, Western Zhou Oath Texts, and the Legal Culture of Early China", in: Martin Kern and Dirk Meyer (eds.), Origins of Chinese Political Philosophy: Studies in the Composition and Thought of the Shangshu (Classic of Documents), Leiden: Brill, pp. 416-445. |
| 2016 | "The Tombs of Peng Rulers and Relationships between Zhou and non-Zhou lineages in Northern China (up to the early 9th c. BC)", in: Edward L. Shaughnessy (ed.), Imprints of Kinship: Studies of Recently Discovered Bronze Inscriptions from Ancient China, Hongkong: Chinese University of Hong Kong Press, pp. 71-132. |
| 2014 | "Marital Alliances and Affinal Relatives (sheng 甥 and hungou 婚購) in the Society and Politics of Zhou China in the Light of Bronze Inscriptions," in: Early China 37, pp. 1-61. |
| 2010 | "Royal Hospitality and Geopolitical Constitution of the Western Zhou Polity (1046/5-771 BC)," in: T'oung Pao 96.1-3, pp. 1-73. |
| 2009 | "The Royal Year-Count of the Western Zhou Dynasty (1045-771 BC) and its Use(r)s: a Sociological Perspective," in: Xiaobing Wang-Riese and Thomas O. Höllmann (eds.), Time and Ritual in Early China (Asiatische Forschungen Monographienreihe), Wiesbaden: Harrassowitz, pp. 125-151. |
| 2008 | "Western 'capitals' of the Western Zhou dynasty (1046/5-771 BC): historical reality and its reflections until the time of Sima Qian," in: Oriens Extremus 47, pp. 25-65. |
| 2003 | "Sacred Space of an Aristocratic Clan in Ancient China under Transformation," in: Vera Dorofeeva-Lichtmann and Michael Dickhard (eds.): Creating and Representing Sacred Spaces (Göttinger Beiträge zur Asienforschung, Monograph Series, Heft 2-3), Göttingen: Peust & Gutschmidt, pp. 113-144. |
---