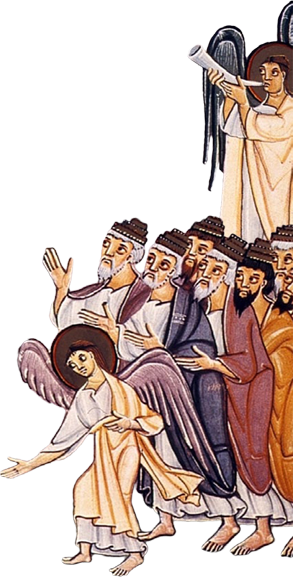 Imperial Millennialism 6000 AM I to 1000 AD
Tuesday, October 4th, 2011
10.00 a.m. – 6.00 p.m.
Convener: Prof. Richard Landes
Visiting Participants:
Katharina Enderle
Prof. Dr. Johannes Heil
PD Dr. Hannes Möhring
Levi Roach
Thrice in the first millennium of Christian history contemporaries reached a millennial date – that is, a date which, according to belief in a sabbatical millennium, would mark the unleashing of the apocalyptic scenario and the advent of a millennium of peace and justice over the whole world. Two of these dates are specifically sabbatarian 6000 AM I = AD 500, and 6000 AM II = 801, and the last such date, 1000 (+1033), either millennial or eschatological. These dates also coincide with exceptional activity in Christian royal and imperial courts, producing a wide array of (often novel) discourse and behavior.
We propose to look at the courts of these "moments" and look for salient themes: 500 (Anastasios, Theodoric, Clovis); 801 (Charles the Great, Haroun al Rashid); 1000 (Otto III, Aethelred the Unready; Robert the Pious). We hope to hold a preliminary workshop on these matters, comparing, contrasting, and exploring activity in royal and imperial courts at the advent and passage of these millennial dates.
Join us for a day-long workshop on the joint themes of millennial expectation and imperial messianism!
Location
IKGF Seminar Room
Ulrich-Schalk-Straße 3a
91056 Erlangen
Downloads
Flyer (262 KB)
Poster (229 KB)
Contact
If interested, please contact Erik Niblaeus at erik.niblaeus@ikgf.uni-erlangen.de.
---